chanoudom
☆Adversaire☆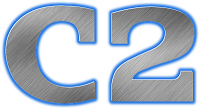 Hors ligne



Inscrit le: 28 Avr 2018
Messages: 11


Posté le: Sam 30 Juin - 08:06 (2018)

 

   Sujet du message: Paper Round: Barcelona battle Manchester United for £60m Wil

---

Paper Round: Barcelona battle Manchester United for £60m Willian




 

3mbet

Barcelona battle United for Willian, Liverpool may not sign a new 'keeper, Everton to bid for Kieran Tierney, and Fulham want to keep Aleksandar Mitrovic.




Barcelona battle United for Willian signature

Barcelona have bid £50m for Chelsea winger Willian. His current club turned down their first offer for the 29-year-old Brazil international. Barcelona have got so far as to meet Willian's representatives, but Manchester United are willing to offer even more to secure his signature. Barcelona see his a playmaking replacement for Andres Iniesta, who left the club in the summer. Paper Round's view: Barcelona had expected to sign Antoine Griezmann from Atletico Madrid, but now the French international has decided to remain in the capital for at least another season, Willian would be something close to a like-for-like alternative. Although he attacks from the other side of the pitch, he is a direct player with an eye for goal from set pieces, and does offer a more direct approach than many in their current squad.


Liverpool could keep faith in Mignolet

Liverpool may not be able to find a replacement for Simon Mignolet and Loris Karius.

3mbet

Mignolet will return from World Cup duty with Belgium to hold talks with Jurgen Klopp over his future. Liverpool had expected to sign a new player to be first-choice goalkeeper, but the process has been made difficult as they can't currently afford Alisson, and have also been priced out of a move for Atletico's Jan Oblak.Paper Round's view: Liverpool might not suffer too much from keeping either Karius or Mignolet, as long as they are the second string choice. They are fairly capable 'keepers, but the problem is their propensity to make mistakes at the worst time, something the very best goalkeepers don't suffer from. If both Oblak and Alisson are too expensive, then it is simply not an option to keep both Karius and Mignolet and hope for the best, as the evidence against them is now overwhelming.


Everton ready Tierney bid

Everton are ready to sign Kieran Tierney as they begin life under Marco Silva, with a £25mm bid being prepared for Celtic's defender. They have just freed up around £150,000 a week after letting Wayne Rooney move to DC United on a free transfer, but Tierney would be expected to provide cover at the back. Leighton Baines is well into his thirties, so Tierney could take over from him at left-back, while he has also demonstrated his talents at right-back for his country.Paper Round's view: According to the story in The Telegraph, Tierney is the new type of signing that Everton are looking for. He is young, and ready to prove himself in the Premier League. They already have plenty of players with experience of England, so some more youth and pace is a prerequisite if they are to change the make-up of the side. Tierney's pace and ability should make him a success.


Mitrovic set for Fulham switch

Aleksandar Mitrovic could soon leave Newcastle United for good.

3mbet

Having spent the second half of last season on loan at Fulham, where he scored 12 goals in 20 appearances, the London club are trying to find an agreement for a permanent deal. A fee of £20m has been mentioned as Rafael Benitez has been told much of his transfer budget has to come from playing sales from the current squad, and he has no desire to keep the Serbian 23 year old.Paper Round's view: If Benitez has no wish to keep Mitrovic for next season, then it makes it a tough position to negotiate a large transfer fee from. £20m is a sizeable fee, and given he has to raise money from player sales if he wants to bring in a large number of players, then he has little option but to sacrifice players he doesn't want to keep for next season. The harder decision will come for first team players like Mikel Merino and Matt Ritchie.